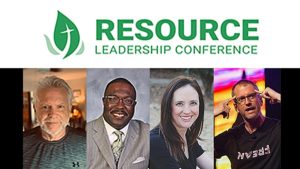 Pastors and church leaders at small and rural congregations in Illinois, Indiana and Kentucky have a chance to be renewed and inspired for their ministry through the Resource Leadership Conference, the second event that will be held May 20-21.
The Resource Leadership Conference will be held at the First Baptist Church at Savoy, Ill., on Thursday, May 20, to Friday, May 21. The event is a collaboration between the American Baptist Great Rivers Region, American Baptist Churches of Indiana and Kentucky, Judson University, Northern Theological Seminary.
"The pandemic has provided so many opportunities for creative, innovative ministry. COVID-19 has also exposed deep divisions in our churches and society. Small and rural churches are on the front lines of these ministry opportunities. Northern is excited to provide training to pastoral leaders to address these complex challenges and reach people for Jesus," said Dr. William Shiell, president of Northern Theological Seminary, Lisle, Ill.
Attendees will have four keynote presentations and choose from workshops highlighting innovative ministry strategies on topics such as growth and the small church, youth and the church, the power of diversity and trends shaping the church today. A dozen workshops will be offered during the event.
"According to 'The Great Opportunity' report from the Pinetops Foundation, over 40 million young people will quite possibly leave the Christian faith by 2050. Research from Gallup, Barna, Lifeway, Pew and others indicates that this trend is well underway. By a significant majority, there are more small churches in this country and in Illinois, and even though their demographics are also changing they are also poised to greatly influence faith life," said Dr. Gene Crume, Judson University president. "By partnering with pastors, church leaders and other ministries we can work together to mitigate these trends by renewing church leadership. This is what the Resource Conference is all about. It is about supporting the small local church so it can have an impact that influences its community and beyond."
Keynote presentations will be given by Dr. Jolene Erlacher, founder of Leading Tomorrow; Judson Alumnus Dr. David Rendall, speaker and author of Discovering Uniqueness by Flaunting Weakness; Steve Camp, a Christian music artist, pastor and speaker; and Dr. Bob Kendrick, president of the Negro Leagues Baseball Museum.
"We have all been waiting to go to a conference after a year of not going anywhere. Not only is this a great conference to help us get going again, but it is a top-notch event, with great speakers and workshops. You will not want to miss this," said Rev. Paul Gibson, regional executive minister for the Great Rivers Region.
Learn more about the conference or register at Resourcelc.org.
Share This Post: