Judson University's World Leaders Forum announced today that three new visionaries have joined the Board of Directors, increasing the number of board members from five to eight.
The Board welcomes Austin Rabine of Rabine Group located in Schaumburg, Jacqueline Ruiz of JJR Marketing in Naperville, and Tim Schofield of Your Tech Simplified based in Chicago. "By enlisting new members with a vast expanse of experience in different industries, we are able to broaden the scope and vision for the future of the World Leaders Forum," said Judson University President Dr. Gene Crume.
These new additions serve alongside a great company with the existing board members: Mark Vargas '04, Government Affairs and Media Strategist, Merrie Meadows '15, Co-Chair of W.R. Meadows, A.J. Patton, founder of 548 Capital, and Fran Houlihan, a philanthropist from Barrington. The goal of the World Leaders Forum is to offer Judson students and the Chicagoland community an opportunity to be inspired by significant thought leaders. Proceeds fund leadership and diversity scholarships, innovative entrepreneurial activities as well as support students who are differently-abled to fully experience college as part of Judson's RISE program.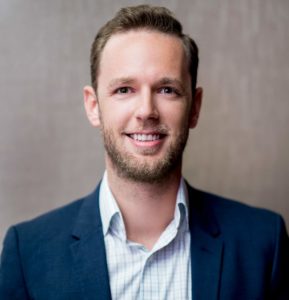 About Austin Rabine
Austin Rabine is the CEO of Rabine, and founder of SITE Technologies, a Rabine partner. Joining the Rabine team after college, Austin served in a number of roles throughout the group to develop a wide range of skills and experiences. Roles ranging from project management, estimating, operations, sales, and management all helped to round out his experience prior to taking on his current role.
During Austin's time as president of Rabine Paving America, he spearheaded an initiative to create an innovative solution to help property owners better budget their pavement and roofing spend. Through this initiative SITE Technologies was founded and became the fastest, technology-driven assessment company in the world. Today, SITE works with some of the world's largest property owners helping them assess, prioritize, and budget for their properties.
Austin leads as CEO of Rabine, an organization of 10 companies focused on national facility maintenance and construction. Rabine includes companies focused on paving, roofing, doors & docks, HVAC/Mechanical, assessment technology, snow removal, and pipe televising.
Outside of work, Austin enjoys snowboarding, golf, surfing, paddleboarding, traveling, and all things technology. He also serves on the board of the Rabine Group Foundation and is involved in YPO (Young Presidents' Organization).
Rabine Paving America was on the Crain's Chicago Fastest Growing Companies List for 2015. Rabine has been ranked by Crain's Chicago Business as one of the fastest 50 growing companies in Chicago for four consecutive years and in INC magazine's fastest 5000 companies in the nation in 2011, 2012, and 2013. Past awards include the Most Innovative Product Award at the World of Concrete Expo and the Chicago Innovation Award.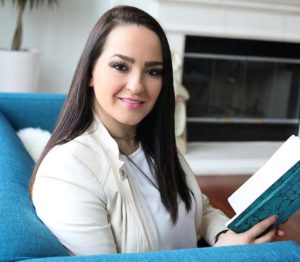 About Jacqueline Ruiz
Jacqueline Camacho Ruiz is a visionary social entrepreneur that has created an enterprise of inspiration. Her keen sense of service coupled with the vision to bring good to the world has led her to create two successful award-winning companies, establish two nonprofit organizations, publish 24 books, create over 10 products, and has held dozens of events around the world in just the past decade.
She is often referred to as a "dream catcher" as her strategies have supported thousands of women, authors, and young ladies to live a life of significance. Ruiz's quest to be a servant leader extends to every area of her life. She has shared her inspiration in four continents and aligned with some of the most powerful brands to elevate others. At only 36 years of age, she has achieved what most would not do in an entire lifetime. Being a cancer survivor sparked a sense of urgency to serve and transcend.
Ruiz believes that magix (yes, a made-up word that means magic x 10) is the interception of profit and impact. She is one of the few Latina sports airplane pilots in the United States. Jacqueline believes that "taking off is optional, landing on your dreams is mandatory."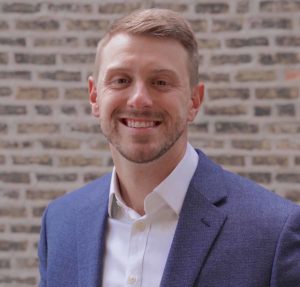 About Tim Schofield
Tim Schofield '14 started his online business, Your Tech Simplified, in 2011, creating relatable tech videos on consumer electronics such as phones and laptops while a Business Management major at Judson. He currently has over 725,000 subscribers on YouTube and a large following on other various social channels such as Instagram and Twitter. Schofield's other content and work includes commercial video production, live streaming for Amazon, consulting work for Google and Samsung, and a recent feature in a news story on BBC. Schofield maintains close ties to the University by serving on the Presidential Advisory Board for three years, speaking to business classes, and recently joining the World Leaders Forum Board.
Share This Post: