Pastor Raul De La Matta of Love Revival Church will be the keynote speaker at Judson University's Spring 2021 Commencement Ceremonies that will take place at 10 a.m. and 2 p.m. on Saturday, May 8 at Judson's Elgin campus (1151 N. State St.).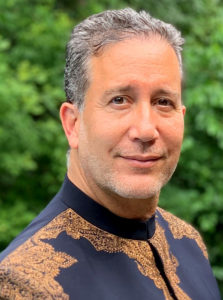 Pastor Raul De La Matta felt God's call on his life to start a church in Elgin in 2001. However, the following year Pastor Raul was in a serious car accident, an incident that proved to change his life forever. The accident left him with multiple injuries and doctors expected him to have punctured organs. However, after hours of Raul's church and family members praying for his life, he and his wife received the news that no organs were punctured, though he was left with a few broken bones and the prognosis of two years of physical therapy. Despite that prediction, Pastor De La Matta could walk again and recovered from all of his injuries in 11 months.
Pastor De La Matta has felt called to minister and communicate a message of salvation, love, holiness, healing, character development, and deliverance, as well as the manifestation of God's power through healing and miracles. His preaching has taken him across the globe to speak in North, South, and Central America, the Caribbean, Arica, Europe, and India. Pastor De La Matta lives in Illinois with his wife and fellow ministry worker Elizabeth, and their three children.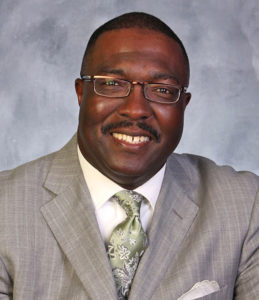 During the 10 a.m. ceremony, Judson University Board of Trustees will bestow an honorary doctorate to Bob Kendrick, president of the Negro Leagues Baseball Museum (NLBM), a museum dedicated to preserving and honoring the talented African-Americans who made baseball history and contributed to the progress of social justice in the United States. In this role, Kendrick manages the daily operations and fulfills the mission of the not-for-profit organization. However, Kendrick's association with NLBM goes back to the early 1990s. He was responsible for attracting the 10,000 guests who viewed the first traveling exhibit of the museum through his development and implementation of an advertising campaign. During his time as President, Kendrick has accomplished much for the NLBM, directing a $20 million turnaround. Kendrick was inducted into the Missouri Sports Hall of Fame in 2014 and received the title "Person of the Year" from the Kansas City Call in 2020. Kendrick's expertise on the history of baseball in the Negro League, his giftedness as a writer, and his commitment to celebrating this rich part of America's athletic history makes him a candidate Judson University is proud to recognize with this honorary doctorate.
During the 2 p.m. ceremony, Judson University's Board of Trustees will bestow an honorary doctorate to Dr. Jeanette Hsieh, who serves as provost emerita and dean emerita at Trinity International University. Dr. Hsieh has a long and rich history of developing and leading in the educational fields. During her tenure at Trinity, she served as the executive vice president/provost, professor of education, and held the Susan B. Stover chair for education. Prior to her time at Trinity, Dr. Hsieh was chair of the Education Department at Wheaton College, where she developed and organized the masters of arts in teaching program. Dr. Hsieh also blessed Judson University with her leadership as the director of teacher education and developed three different programs. She and the late Professor Ted Hsieh were house parents at Wilson Hall for several years during her time at Judson.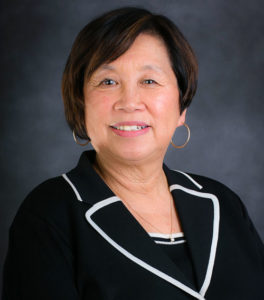 Dr. Hsieh's career also includes teaching roles in public schools throughout Deerfield and Elgin, serving as the president for two state organizations, and as a member of the Board of Trustees at Wheaton College and David C. Cook Ministries. Dr. Hsieh has shared her expertise on multicultural education and the role of Christian educators in a pluralistic society through her leadership, teaching, curriculum development, writing in professional papers and publications, and speaking before many college associations.
Graduates may bring only two guests who will be directed to specific on-campus viewing areas. Masks and social distancing will be required, and participants will be screened prior to the ceremonies. (Please note that all plans are subject to change due to state restrictions).
The ceremonies will also be live on the Judson University Facebook and YouTube accounts. Simply go to either page and like or subscript to Judson on these platforms. For more details about Judson's Commencement on May 8, visit JudsonU.edu/commencement.
Share This Post: