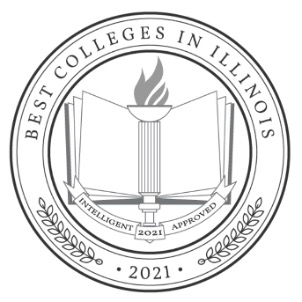 Judson University has been featured for having four top-ranked Degree Programs for 2021 by Intelligent.com.
According to the research organization, Judson University was listed among thousands of institutions in the nation. The release states that each program is evaluated based on curriculum quality, graduation rate, reputation, and post-graduate employment. The 2021 rankings were calculated through a scoring system, which includes student engagement, the potential return on investment, and leading third-party evaluations.
"Intelligent.com analyzed thousands of schools with comparable programs on a scale of 0 to 100, with Judson University making it to the final list for 6 Degree Programs. The methodology uses an algorithm that collects and analyzes multiple rankings into one score to easily compare each university's degree program," states the release.
Judson received recognition in the following categories:

Human Resources Certification Degree Programs | Ranked #29
https://www.intelligent.com/best-human-resources-certification-degree-programs/
Master's in Ministry Degree Programs | Ranked #5
https://www.intelligent.com/best-masters-in-ministry-degree-programs/
Colleges In Illinois | Ranked #27
https://www.intelligent.com/best-colleges-in-illinois/
Human Services Degree Programs | Ranked #6
https://www.intelligent.com/best-human-services-degree-programs/
"We are very proud that Judson University continues to receive recognition for its quality through a wide variety of programs," said Dr. Nikki Fennern, Vice President of Enrollment and Marketing. "With excellence as a core commitment, we remain committed to providing high-quality experiences for our students."
Nearly 500,000 visitors go to Intelligent.com each month searching for information about the top programs in higher education. The website offers curated guides, which include the best degree programs as well as information about financial aid, internships, and even study strategies.
Share This Post: