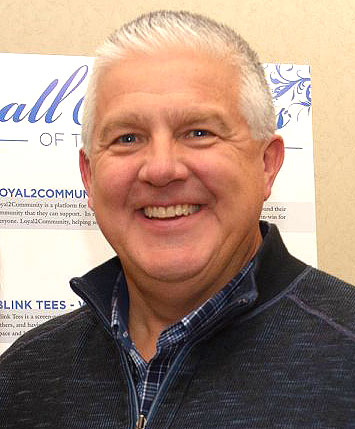 On July 19, 1989, Jeff Miller was onboard United Airlines' flight 232, a DC-10 with 296 people, when its rear engine exploded forcing the plane to make an emergency landing in Sioux City, Ia. He will share about his remarkable life-changing experience as the keynote speaker at Judson University's annual Community Prayer Breakfast.
This community networking event will be held on Monday, May 10 from 7:30-9:00 a.m. at various locations on Judson University's Elgin campus to provide adequate spaces for guests. The event is held in partnership with the Love Family Christian Foundation, which is based in Elgin.
Miller is the owner of Divine Signs and Graphics, a full-service sign and digital graphics shop in Schaumburg, Ill. Prior to Miller making his move into entrepreneurship, he had 19 years of national and global sales and sales management experience in the wireless data and computer industries.
Miller attended Elmhurst University where he earned a B.S. in Marketing and Psychology. He resides with his family in Schaumburg and is a member of the Schaumburg-Hoffman Estates Rotary Club and Schaumburg Business Association. He is a former Board of Director for Campenelli YMCA and currently serves as a Board of Director of the Schaumburg Park Foundation. Miller attends church at Living Hope Church in Elk Grove Village, where he is actively involved in various groups and ministries.
During the Prayer Breakfast, Judson will recognize one service leader from the community and one high-school student for their contributions to greater Elgin philanthropic organizations, church communities, and municipalities. The youth award winner will also receive an annual $3,000 scholarship to attend Judson University for their community service. Nominations for both awards are sought with submissions needed by Friday, April 9, at JudsonU.edu/communityaward or JudsonU.edu/youthaward.
Table sponsorships and tickets are now available. General admission tickets are $30. Table sponsorships are $500 for businesses and non-profits and $300 for Church Table sponsorships with each receiving a table of eight guests. This community event offers networking opportunities for community leaders and supporters of Christian higher education. Tickets and table sponsorships can be purchased online at JudsonU.edu/prayerbreakfast.
Share This Post: